Blog Details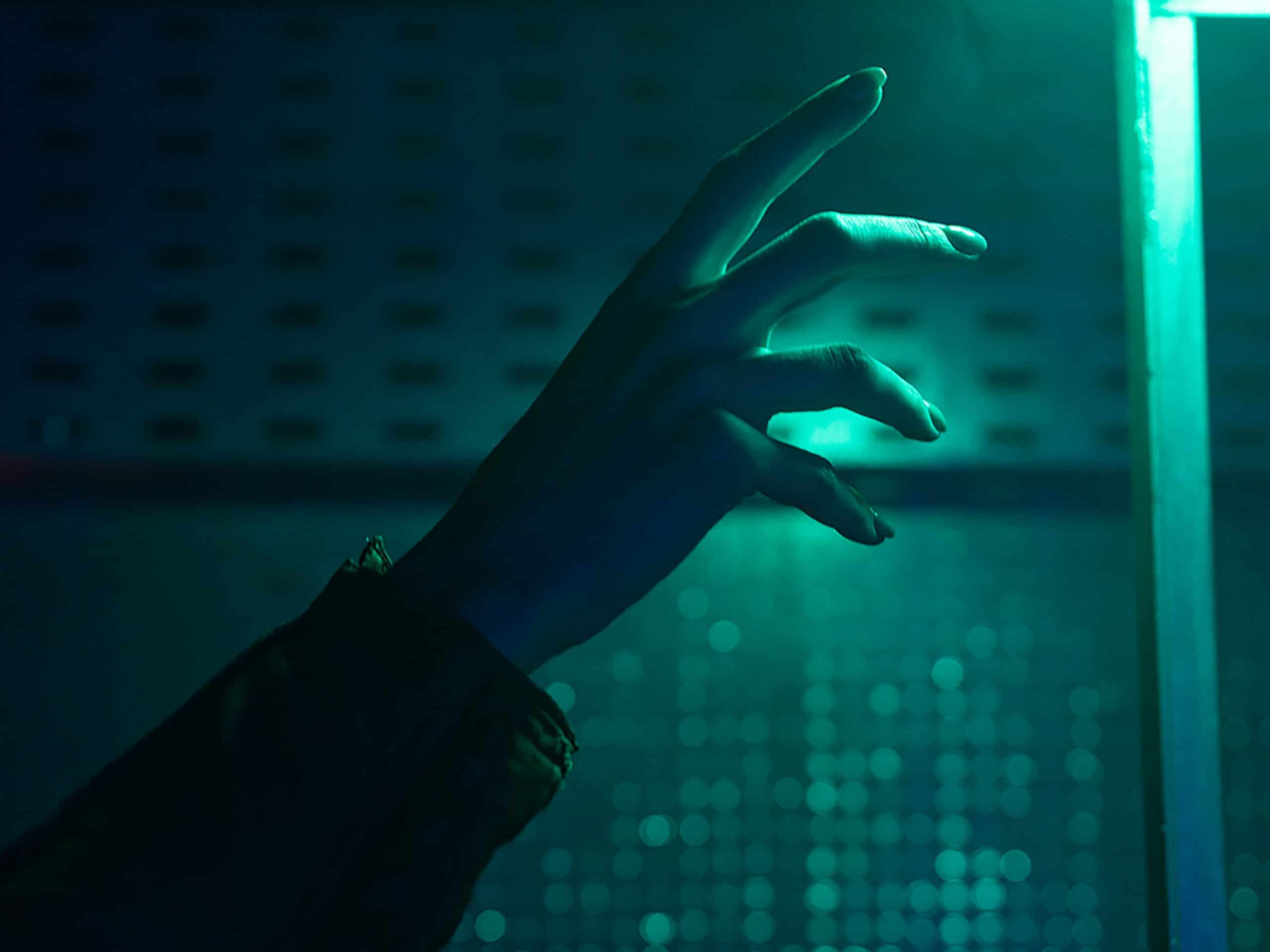 WebRTC Technology – Here to Stay and Slay
2020 came as a year of desperation and devastation. COVID-19 pandemic was unexpected and devastating for businesses and economies globally. It changed various aspects of our lives and is likely to be for a while.
WebRTC technologies have played a pivotal role in ensuring business continuity with real-time video calls for business meetings and remote working. It has also facilitated other areas such as education and healthcare.
WebRTC is one of the most innovative technologies of this decade, though it didn't get its due until the pandemic struck, closing us all in our homes. 2020 was the year of real-time video communications and post 2020, it is an era of WebRTC. Let's look where we are all headed with this astonishing technology.
***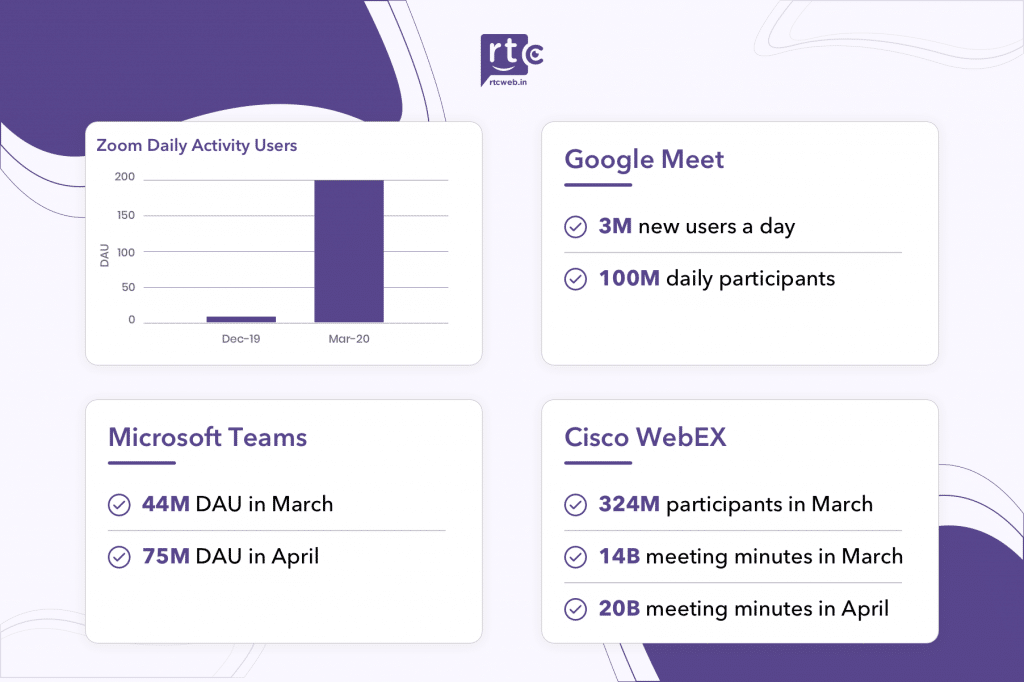 This data is from July 2020. Numbers have surely grown since then. Microsoft Teams, for instance, reached 145 million as of April 2021.
***
Some major players using WebRTC
WebRTC facilitates reliable and high-quality peer-to-peer video calls. Mass adoption of WebRTC by organizations as big as Facebook & Amazon reflects the power & usability of the amazing technology.
A look at some major applications using WebRTC's RTC (real-time communication) facilities:
Google Meet & Hangouts
Skype
Zoom
Whatsapp
Facebook Messenger
Microsoft Teams
Amazon Chime
GoToMeeting
***
Some findings backed by the WebRTC Software, Applications, Services, Solutions and Devices Market with Global and Regional Forecasts 2021 – 2026″ :
With the 5G and the OTT offerings picking up, WebRTC will be the platform of choice.
WebRTC will be incorporated with Cloud-based Communications, Applications, Content, and Commerce (CACC).
WebRTC is a key CACC strategy for CSPs (content security policies), helping retain customers and grow revenues.
For RCS implementation, WebRTC deployment is critical.
Telecom APIs are a key to overall WebRTC success.
***
Where do we go from here?
Two major possibilities:
Each day new variants of the virus are being discovered, so there is no certainty of when we will return to our offices. In this era of Working from Home, the usage of WebRTC technology will increase. 
The huge surge in WebRTC traffic with new use cases and a lot of scaling and optimization opportunities concerning WebRTC drives the growth of the technology further even in a covid-ridden world.
Either way, WebRTC technology is likely to stay and rule.
WebRTC technology will usher into the ICT (Information and Communications Technology) ecosystem. The next-generation ecosystem of communications, applications, content, and commerce services awaits.
Buying WebRTC powered products for business needs is one option, and building your WebRTC solutions to use and to sell is another window of opportunity. Many enterprises are opting to develop custom solutions to fit their specific requirements. 
RTCWeb.in is here to execute your ideas and prepare real-time communication solutions that fit your business needs and give you an advantage over the competition. Contact us now to build a WebRTC application.