Blog Details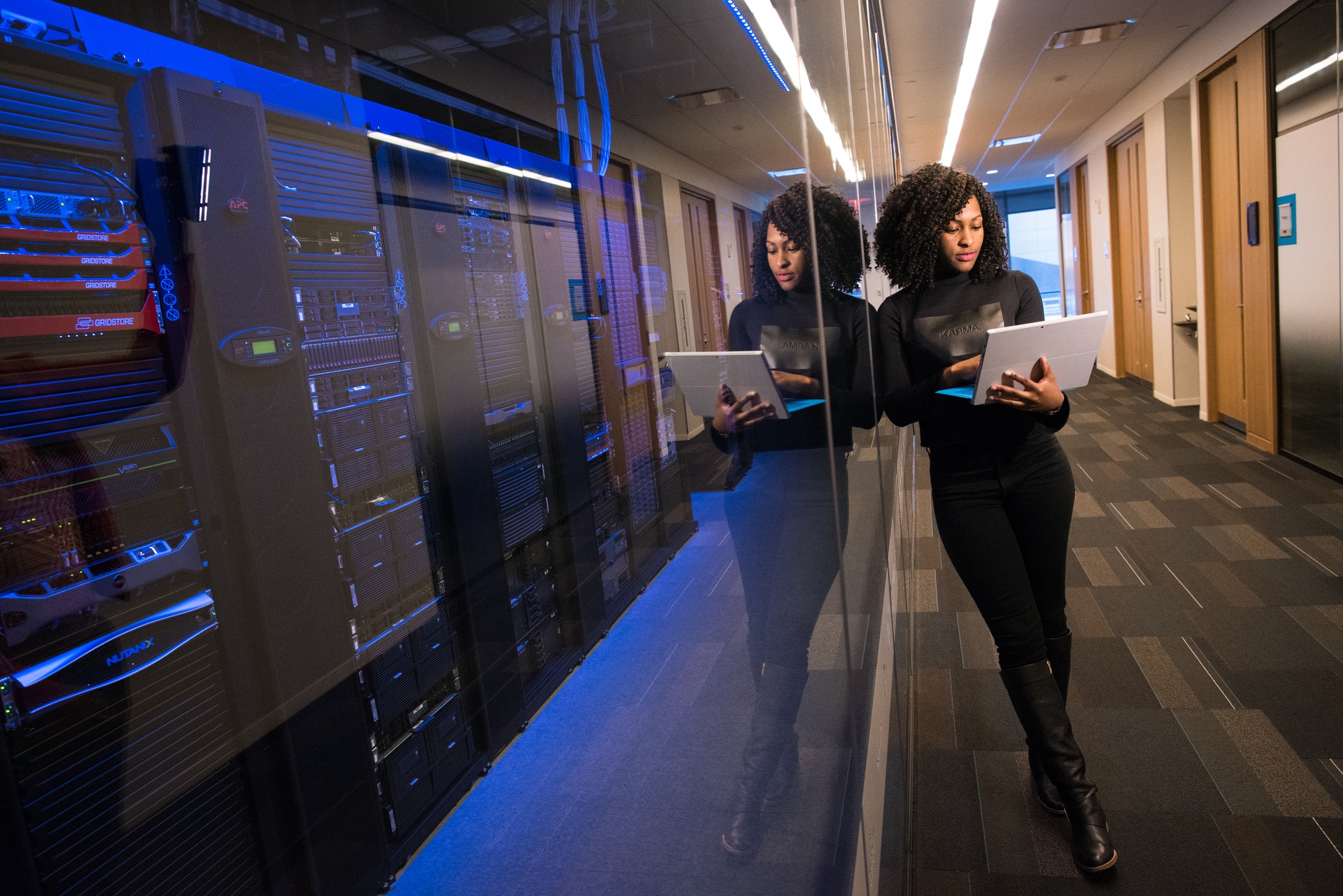 An Introduction to CPaaS
Communicating effectively with customers is important for all businesses and they choose the latest technology to accomplish this feat. A lot goes into establishing a communication channel with the customers, starting from choosing the channel and investing in the appropriate infrastructure. A team of engineers is then needed to enable the platform to scale. Code is required next to make APIs perform specific functions. All this effort just for building the platform! Running and maintaining this platform is a separate challenge altogether.
A better and more efficient way of establishing business communication was desperately needed. The introduction of CPaaS gave a framework for omnichannel communication.
What is CPaaS?
CPaaS – Communications Platform as a Service is a cloud-based delivery model, used to add voice, video, and messaging features to the communication channel (software) using APIs. CPaaS lets you embed real-time communications features into your apps and services. With everything on the cloud, businesses can use channels, whenever needed without worrying about back-end infrastructure.
The CPaaS may sound intimidating, but it is simply a voice and messaging API.
CPaaS is best suited for growing companies, using a cloud-based technology stack and willing to customize their communications infrastructure. "As-a-service" is a popular business model being used as part of digital transformation.
From $400 Million, in 2015, to $8.1 Billion, in 2019, the worldwide CPaaS market size has grown phenomenally and is expected to reach $17.2 Billion in 2023.
Businesses have long been shifting to newer technologies for better communication and the newest trend in the cloud-based processes, CPaaS, can change the way businesses and customers communicate with each other. CPaaS delivers easier, faster, and more economical ways for businesses to build better customer experiences for there is no need to invest in hardware.
With CPaaS, businesses can customize their communication stack, without buying complete solutions with predefined features. One can also integrate selected communication channels with the software already in use.
CPaaS integration diagram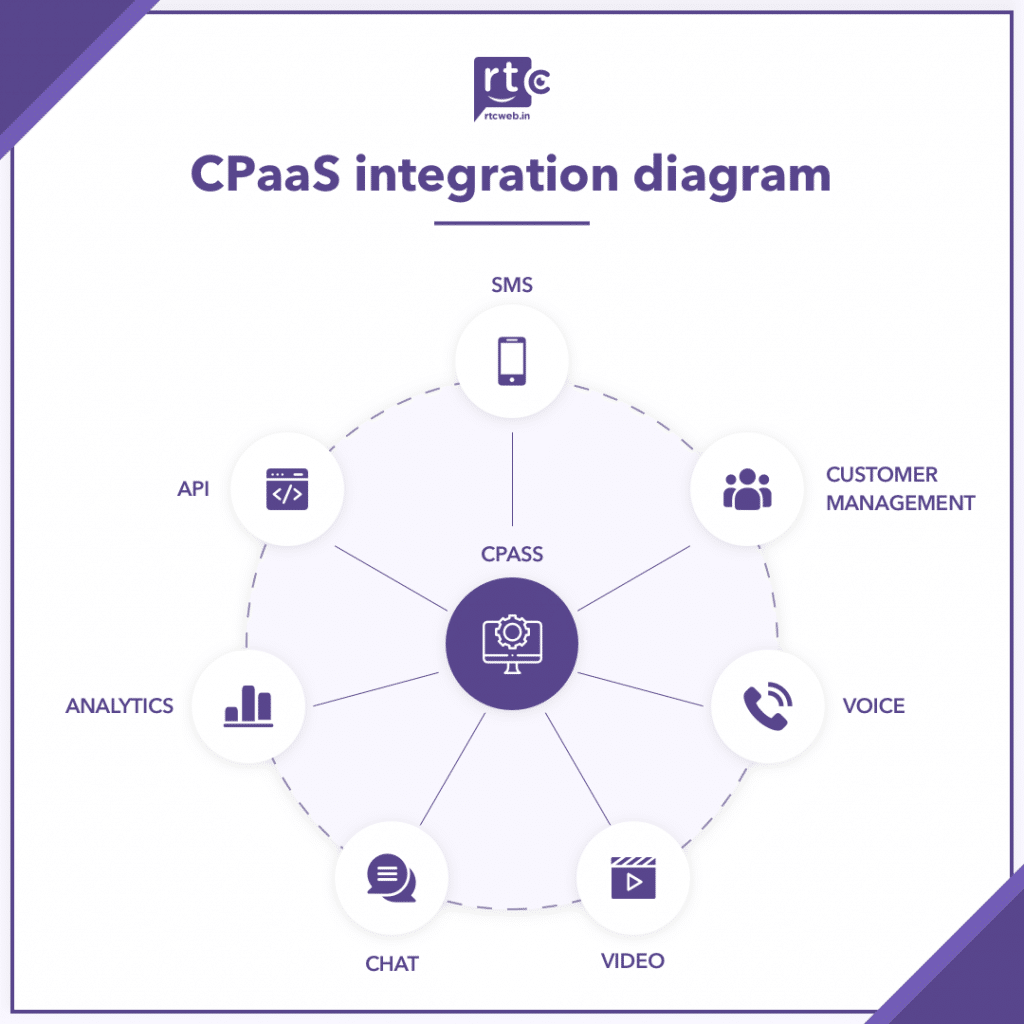 CPaaS functions that can be added to the communications stack include:
Outbound and inbound calling
WebRTC-based calling
Text messages
On-demand SIP trunking
Multimedia and video messaging
Social media messaging
Number masking (proxy)
Using these, employees can communicate with each other and with customers on a platform and device of their preference.
Next comes CPaaS provider…! What is a CPaaS provider?
A CPaaS provider offers APIs, code snippets, and applications to add real-time communications features to the communication ecosystem. They're API platforms, giving a range of APIs including voice, SMS, team messaging, fax, and more. Product documentation, software development kits (SDKs), and support from the CPaaS service provider can be used to make the most of these APIs.
How Does CPaaS Work?
Communication APIs are at the core of CPaaS. APIs act as intermediaries between two endpoints like devices or software. APIs, relying on Voice over IP (VoIP) networks, allow these endpoints to interact effectively and exchange data packets.
Actions that trigger these interactions include, making a phone call, sending a text message, requesting an updated status of a package, etc.
To use CPaaS, experienced developers are needed for developing custom applications that use APIs. You would also need a sophisticated infrastructure and devices to interact with API endpoints.
Your ideal communication setup…!
CPaaS solutions are impressive. They can help your business scale by giving you exceptional connectivity internally and leveling up your customer communication. Having said that, you require experienced software developers to make CPaaS work for you.
With RTCWeb.in's in-house skills, you can have a fully customized voice and messaging infrastructure from scratch for your business requirement.
Need suggestions for your communication challenges? Let our WebRTC experts know and guide you through the best possible solutions. Contact us now.
There is a lot that can be written on and around CPaaS and we are planning to write a series of blogs over the same. Watch the space to read more blogs discussing different elements of CPaaS.