Blog Details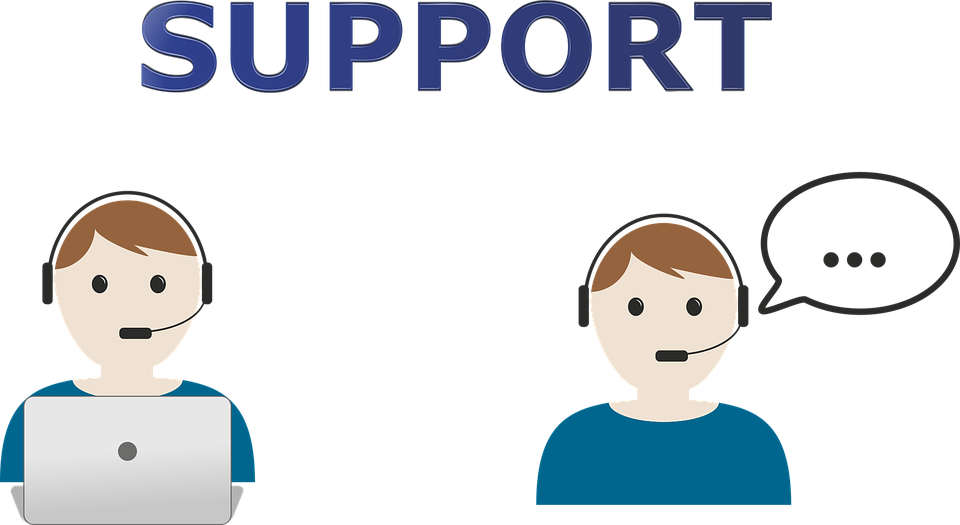 How Important is Real-Time Monitoring in Contact Centers
Businesses with customer contact centers need to be vigilant about what transpires between their customers and agents during the call. Are the agents adhering to compliance and quality guidelines? What exactly is going on in their contact centers? They must be apprised of the situation to ensure continued and long-term success. Real-time call monitoring allows managers and agents to take corrective measures if needed, while the call is still going on.
Real-Time Monitoring
Real-time monitoring for contact centers refers to the tools and software used to oversee agent calls in real-time. Managers access call analytics, dashboards, and alerts. They track speech patterns and acoustics. They can supervise language, escalation attempts, violations, etc.
Real-time monitoring provides call centers with 100% call coverage. A transcript of every call is auto-generated in real-time. Call playback is available to managers who can rectify problem situations. Real-time monitoring is a far more effective way to track agent performance than listening to sample calls every month or week.
Importance of Real-Time Monitoring!
Here are 3 reasons why real-time call monitoring is important in the contact center:
Consistent Customer Service
Real-time call monitoring software notifies about customer service issues as they happen. Such systems auto-monitor the in-progress calls for defined language and acoustic characteristics. The system alerts managers if any undesirable situation is unfolding. By identifying the risk, managers can take proactive steps to resolve the issues and resolution can happen. The caller leaves satisfied and retained.
89% of consumers who experience poor service with the brand leave for the competition. This is too huge a number to ignore. Therefore, customers must end their call on a good note.
Workforce Capabilities Identification
Which Agents Need More Training and Who Are The Real Super-Stars?
You can't judge the performance of your agents based on a few random calls. Speech analytics help managers review 100% of calls in real-time. They can understand which agents excel and who need more help with interactions. RTC monitoring provides objective and consistent scoring with fast, efficient performance feedback. This helps in improving agent training programs.
Compliance
Agents have critical compliance requirements that must be followed in every interaction. Compliance monitoring in the contact center is important as litigation due to non-compliance is on the rise. RTC monitoring systems monitor calls for Mini Miranda language, Right Party Contact language, FDCPA violations, and abusive language from both ends. With this, managers are instantly alerted to compliance violations and they can step in immediately.
When you have real-time monitoring systems in place, customer service, performance, and compliance issues don't slip through the cracks.
Real-Time Monitoring Best Practices
Here we are putting together a list of real-time monitoring best practices.
Look Beyond the Metrics: Managers focus on metrics like average handling time or wrap-up time. Those metrics are surely valuable, but they are somewhat limited and do not give a clear picture of agent performance. With real-time monitoring, you go beyond the metrics.
Benchmark: Real-time monitoring provides valuable internal data. However, you should not overlook external industry data and statistics on KPIs like average call abandonment rate, queue time, time to answer, and service level. Measure the data collected from real-time monitoring analytics against industry benchmarks to get a realistic idea of the targets you should set for agent performance.
Performance Recognition: Real-time monitoring shouldn't only be used as a tool simply to keep tabs on your agents. Always picking apart the negative aspects of agent performance will drain the workforce's enthusiasm. Staying on top of compliance violations, language, etc. is a vital part of the role of the manager. But, it is also important to reward good behavior. Drum up positivity around the call center, highlight and reward high-quality work.
Call Monitoring Policy Documentation: When introducing real-time monitoring software into your call center, keep your call monitoring and evaluation documentation updated. These documents should be shared across the organization with a clear mention of evaluation areas.
About RTCWeb.in
RTCWeb.in is an end-to-end WebRTC development agency. We have developed real-time communication solutions for a variety of businesses including contact centers. Be it RTC solution development or support for RTC monitoring, we have got you covered. Get started with us.