Services
Support Services
RTCWeb can help you manage your real-time communication solution!

Our world-class WebRTC support services drive the WebRTC video chat app. We help you focus on running the business rather than managing your RTC applications. Engage with us to provide backend support for your real-time communication solutions. We can help you in building and maintaining solutions with features such as - video and voice conferencing, instant messaging, desktop sharing, screen recording, co-browsing, audio-video mixing, among others.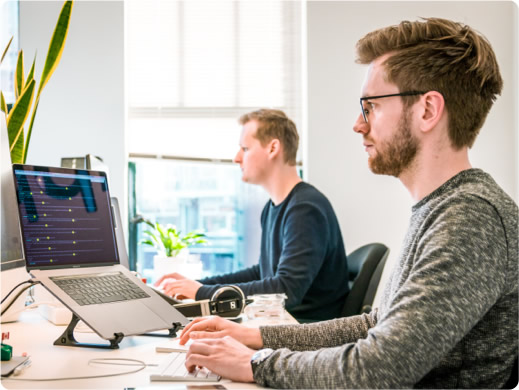 With our assistance, you can manage small or large numbers of concurrent users and volatile traffic spikes from geographically distributed teams.

We will be your experienced technology partner to support your real-time communication solutions. RTCWeb's support services focus on collaboration, communication, integration, and maintenance. We automate the post-delivery process of applications, enabling application availability, agility, and predictability.
Centralized Management
Infrastructure Security
Performance Optimization and Testing
Continuous Integration and Continuous Development
Logging and Monitoring