Services
Prototyping and MVP
Experience your custom-built RTC product, get an insight into its core features, and determine the risk factors with our Prototype and MVP services.

We can help you gain critical feedback on the stunning features your product offers. This helps our clients save a lot of valuable time and effort, as well as facilitate faster time-to-market. Following a carefully-planned process, we build a prototype and MVP of your product. This involves: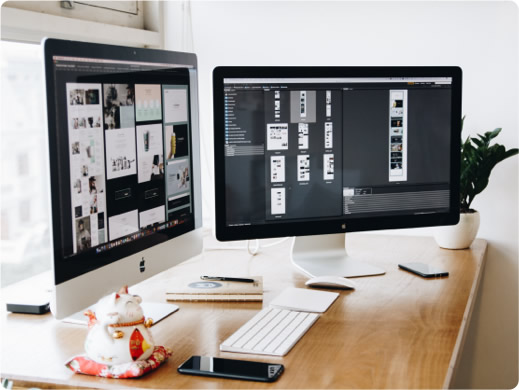 Requirement Gathering
Our team would understand your product expectations and requirements regarding your scalability needs, number of users.

Flowchart/Wireframe Creation
We evaluate the requirements and select the best languages, frameworks, and third-party services to build a PoC. A wireframe/flowchart is created to showcase the interface elements.

Designing Prototype Screens
Once the wireframe is ready, we create prototype screens, using Adobe Photoshop.

Linking Prototype Screens
In the final step, we link all the prototype screens together to create a final product, giving a comprehensive experience of your product.