Services
Consultation
The experts at RTCWeb can help you create powerfully engaging solutions. We have driven the development of several successful One to Many, Many to Many, Live Streaming, and custom mobile apps development projects. Engage with our seasoned WebRTC Consultants to build cost-efficient and scalable WebRTC applications.

Our WebRTC consulting services steer our clients across the complete gamut of the WebRTC app development cycle. We delve into different types of projects ranging from technology stack and vendor selection to marketing support.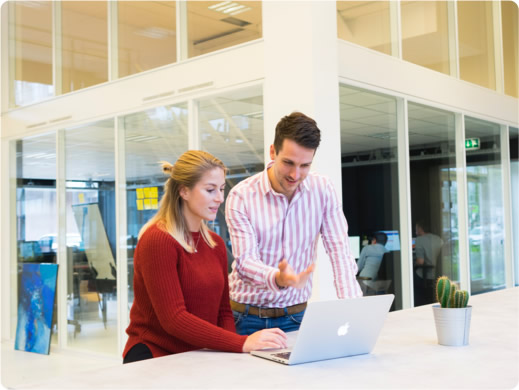 Technology Assistance
Know what you want to build, but don't know-how? Stuck with some technical issues? Want the most suitable architecture with reduced risk? If so, we are here to assist you with the bottlenecks and edge cases. From architecture design to actual development, we have your back!

Product Strategy and Management
We bring in a fresh perspective! Be it product requirements, defining the roadmap, or setting priorities, we develop the right product for you to give you an edge in competitive markets.
Contact us
Drop in your information and we will reach you.
Contact Information
Broadway, 14th Floor Cambridge MA - 02142 USA
888.666.4316
A Galaxy Weblinks Company