Portfolio
Enabling Online Learning Using Real-Time Communications
Technology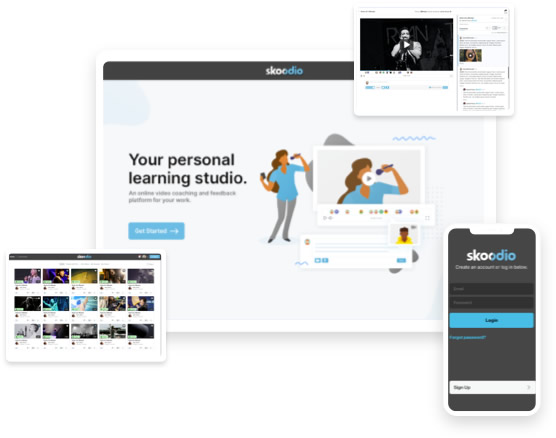 About The Client
Skoodio connects budding singers and music composers with industry stalwarts. The performers can record a video of their set and request feedback from experts in the music business.

The client is has a prominent presence in the entertainment industry and has helped many budding performers to present and get feedback on their talents.

How We Helped
Our solution, powered by WebRTC technology, enables easy recoding, seamless uploading, and quick access to the uploaded videos. Some powerful features are -
Managing privacy settings on uploaded video and feedback (public/private)
Allows text, audio, and video-based feedback.
Attractive user interface.
The markup on the videos facilitate easy access to the feedback based on categories/ users
Supports web, iOS and Android
Contact us
Drop in your information and we will reach you.
Contact Information
Broadway, 14th Floor Cambridge MA - 02142 USA
888.666.4316
A Galaxy Weblinks Company