Portfolio
No #1 Webinar Software On The Google Marketplace
Technology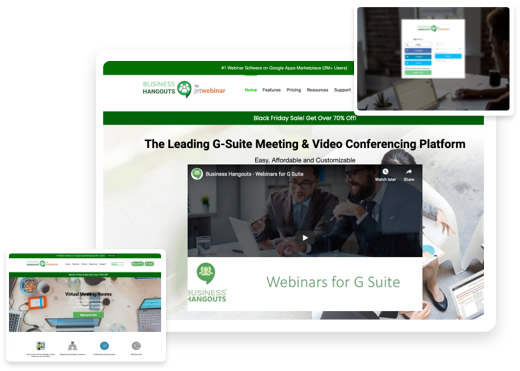 Client
We engaged with a client to build a platform for scheduling webinars and webcasts. The solution is ranked as the #1 webinar Software on Google Apps Marketplace (2M+ Users) and boasts an ability to connect up to 5000 users simultaneously.

How We Helped
Our solution hosts a web event where the attendees can be participants or viewers. The platform is empowered by features such as screen sharing, recording, integration with Google apps, access management for all users, etc.
Contact us
Drop in your information and we will reach you.
Contact Information
Broadway, 14th Floor Cambridge MA - 02142 USA
888.666.4316
A Galaxy Weblinks Company