Blog Details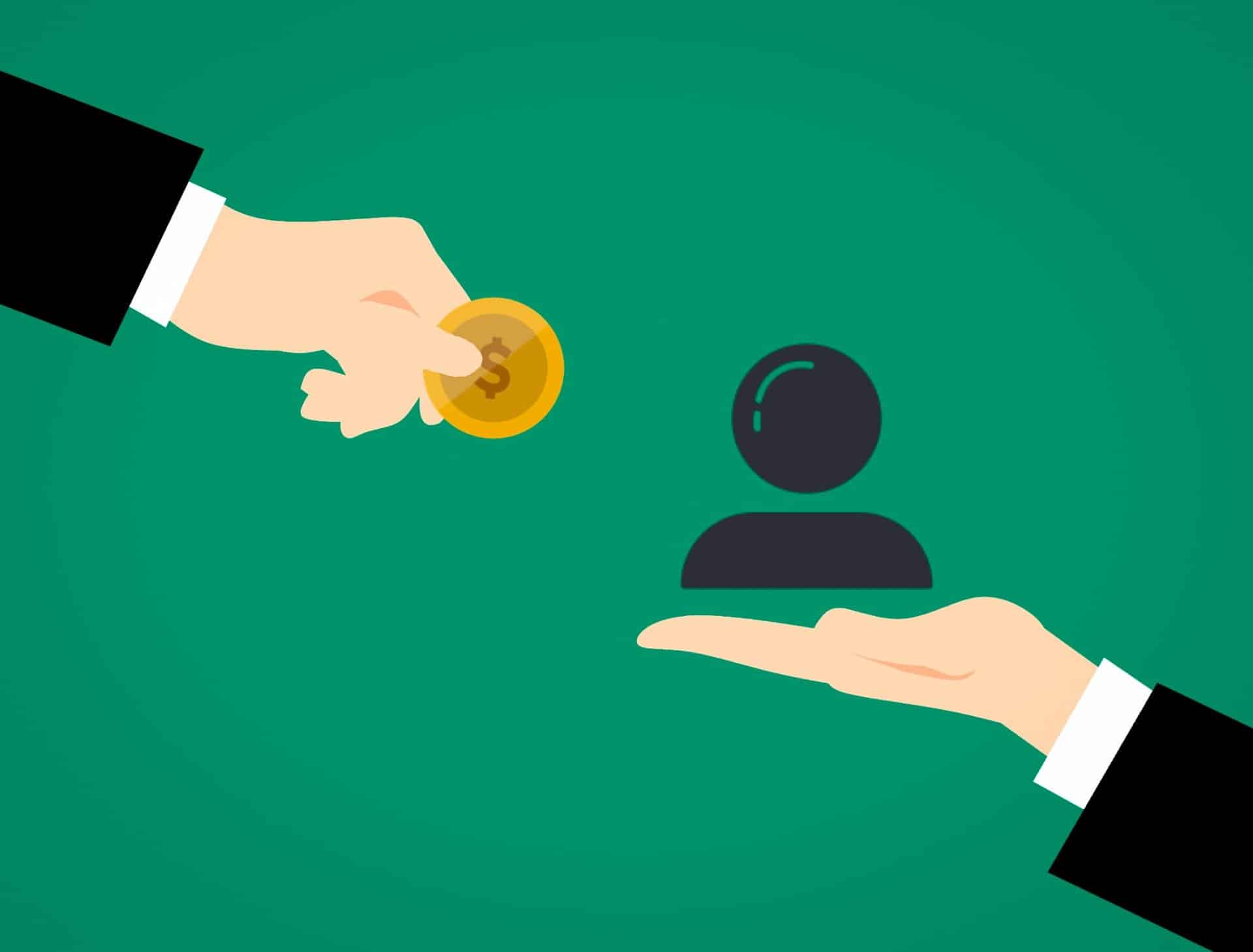 Outsourcing WebRTC Development – Choosing The Best Partner
Businesses are now resurrecting after seeing the global economic slowdown during the Covid-19 pandemic. However, the dynamics of growth have changed. Digital competency is one of the new parameters that decide how your business will grow and sustain itself in this post-pandemic world. The efficiency with technologies like WebRTC and cloud computing are the growth factors.
More and more businesses today depend on Web-enabled Real-Time Communications. They have adopted WebRTC technology and the cloud. But, how to find, hire, and keep WebRTC developers remains a question. You need a development partner with unmatched skills in the development of your WebRTC solutions.
WebRTC is a niche area and it is not so easy to find a skilled development partner with the expertise that you may be looking for. For instance, installing a Jitsi server is different from developing your own SFU media server from scratch. One of the most popular topics raised in regards to WebRTC is finding the right development partner.
Why is it so hard to find WebRTC developers?
Let's start with this diagram: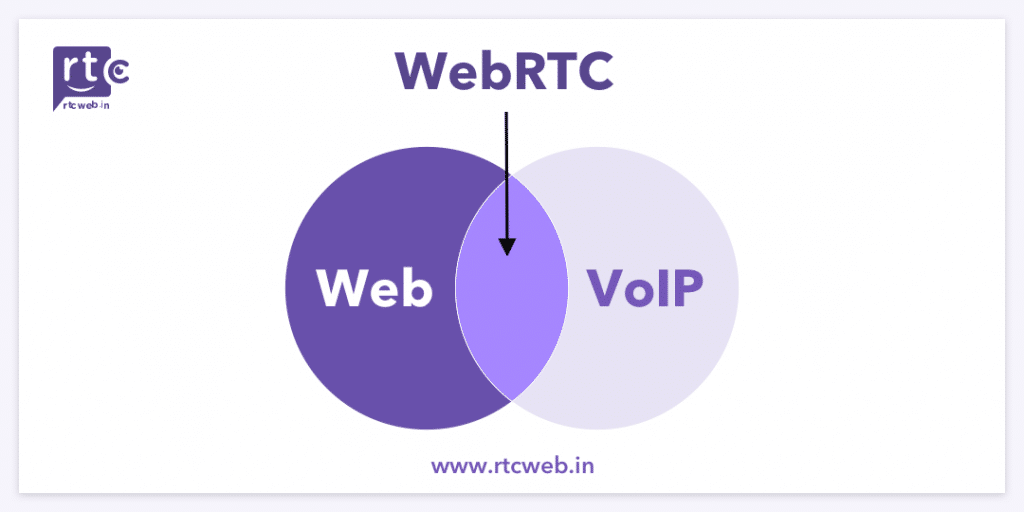 WebRTC is multidisciplinary at its core. It involves both web and VoIP technologies. Web developers find WebRTC challenging and while the VoIP developers may think they know everything about WebRTC, they don't.
WebRTC developers need a good grasp of more than one field of software development. This isn't easy to come by. Besides, WebRTC means different things to different people. WebRTC technology isn't only focused on a single set of skills. There are also different implications depending on different use cases.
That being the reason when asked how much WebRTC developers are worth. The answer is "it depends". It depends on the tasks or job descriptions that the developer is filling up. Here are the main areas of WebRTC developers:
Frontend
Backend
Mobile
Telephony
Networking
The skillset is somewhat different in each domain. If you are having the in-house resources, you will need a superhero developer to meet your requirements in all areas. Growing someone in-house or training is not easy, but achievable. WebRTC requires inclination. One only needs to wrap one's head around asynchronous events and programming.
They need to understand codecs and compression mechanisms. Perpetual optimization and fine-tuning work go with it. Not everyone will like such environments. You can train in-house developers in one of 3 ways:
Ask your developers to learn the skill and leave them to sink or swim. This would end up taking too much time, risk, and effort.
Have someone to train them. (added expense)
Enroll them in the WebRTC training course. (added expense)
Outsourcing to the rescue…
Alternatively, a comprehensive WebRTC development agency like RTCWeb.in having a pool of WebRTC experts can deliver on all possible fronts. Expense, delivery, quality of the work, etc.
To have a competitive edge over your competitors, outsourcing is the key to success.
Outsourcing is an ideal way to get WebRTC solutions having beautiful designs, seamless navigation, and uninterrupted flow.
A large number of companies entrust professional outsourcing teams with WebRTC development. Not only this is more cost-effective vis-a-vis in-house development. This also minimizes risks and delivers higher efficiency.
Benefits of outsourcing mobile app development
It is a Cost-effective approach
Outsourcing WebRTC development decreases overall cost incurrence subsequently. You reduce overhead costs and also make considerable savings on infrastructure and resources. Moreso, you don't have to pay salaries every month. You get to choose from two pricing models i.e. Time-and-Materials vs Fixed Price.
A fixed-price model is a type of contract where both client and a vendor agree on the scope of work, the deadlines, and the amount of money needed for the project implementation before the process even starts. The fixed-price contract is paid one time within a time frame. The scope of work is fixed, but there are chances of some additional features along the way.
A time-and-material contract is more flexible in terms of development time frames and the budget. Here, a client pays for the actual scope of work done by the vendor. The price is formed based on the time developers spent on the project and the costs of materials used.
Increased efficiency
From a dedicated team of developers to state-of-the-art equipment, WebRTC development agencies have everything to deliver quality work.
They also have options of manual and automated evaluation of WebRTC apps to keep a check on the quality control of the app. With an outsourcing team like RTCWeb.in's, you are sure of getting the best WebRTC solutions.
Seamless team management
Outsourcing agencies have state-of-the-art infrastructure including tools like workflow management systems. They can facilitate timely and fast delivery of work while following the deadlines. This also helps them manage teams effortlessly and deliver a decent good feel of business automation.
Consistent support and service
WebRTC web and mobile applications development is not the end of your project. It is a constant process. Your outsourcing agency will also give consistent after-sales support. That support won't be chargeable but having an in-house team is a contact expense.
Not only WebRTC developers!
We have only discussed developers so far. But, the product life-cycle of WebRTC products includes more than developers. There are other roles like:
– System Architects
– Product Managers
– Testers
– Support and Sales
These roles need a solid understanding of WebRTC as much as a developer needs. When you outsource the complete development project, you need not worry about these other roles.
RTCWeb.in eliminates all the worries of hiring WebRTC developers. We have a pool of WebRTC experts ranging from developers and product managers to testers. You need not headhunt, poach or do anything else. Just contact us and get done with WebRTC development needs right away.