Industries
Telehealth
Voice and video chat is now the new-normal for doctors and healthcare professionals to counsel their patients. WebRTC technology smoothened the whole process of doctors working remotely, a possibility. From an online appointment to a virtual visit, WebRTC technology is deployed in distinct ways that were once unthinkable. Doctors are already using this system to provide services outside of the typical office environment.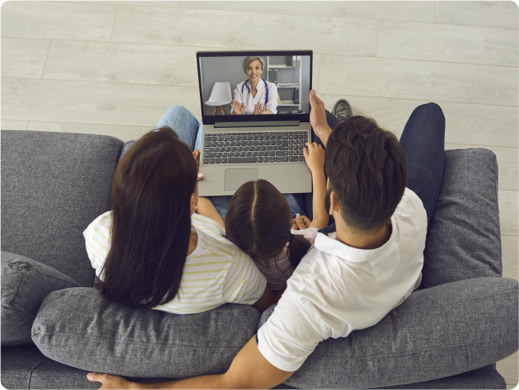 Other forms of telemedicine are used in healthcare facilities. Doctors talk to each other across long distances, hospital departments coordinate information, and conferences are set without wasting time.

RTCWeb.in offers patient-centered healthcare and clinical continuum RTC solutions for healthcare organizations, clinicians, and doctors. Our robust, customized, and WebRTC powered healthcare solutions are developed by WebRTC experts having vast experience in telemedicine application development.
Contact us
Drop in your information and we will reach you.
Contact Information
Broadway, 14th Floor Cambridge MA - 02142 USA
888.666.4316
A Galaxy Weblinks Company