Industries
Recruitment
WebRTC technology has seen a high number of use cases for collaboration and conferencing purposes in the HR and recruitment sectors. The human resources sector revolves around people. The HR department takes care of employee welfare, policies and processes, talent acquisition, and other people related core functions in an organization. Therefore, communication with people is important.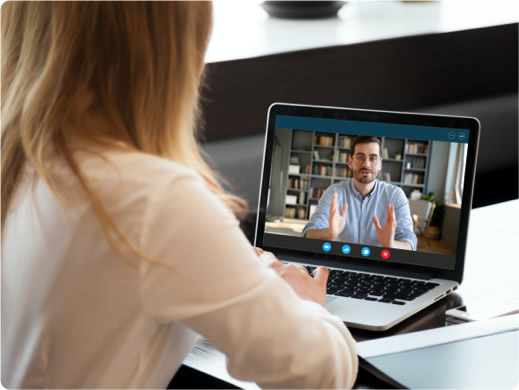 HR managers now have the time and money-saving potential of connecting with people via WebRTC conference calls. With WebRTC technology-enabled applications, recruiters can easily conduct live and pre-recorded interviews, webinars regardless of the location. Real-time video/voice calls and messaging reduces travel costs and eliminates hassles.

With RTCWeb.in, create a truly multi-channel recruitment experience and conduct an instant, varied, and large number of interviews on one platform. RTCWeb.in helps you to yield a high-quality hiring experience to your clients. Real-time recruitment is 'here'! Find the best talent and streamline your hiring process.
Contact us
Drop in your information and we will reach you.
Contact Information
Broadway, 14th Floor Cambridge MA - 02142 USA
888.666.4316
A Galaxy Weblinks Company