Industries
Finance
Video communication helps financial service providers and analysts to offer an in-person exchange with their customers. The surge in online and mobile banking presents a plethora of opportunities to embrace. With live video communications technologies like WebRTC, you can deliver a personalized and unique brand experience to your customers all built into existing web or mobile applications.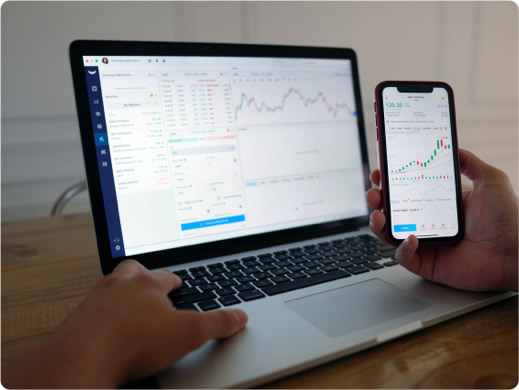 In this competitive business world, you need to offer personalized services to clients to stay ahead of your competitors. With RTC platforms, offer face-to-face support to your clients, secure & seamless connectivity to your team, enhance credibility, and reduce audio/video latency.

Our RTC solutions make it simple for companies to transform online client engagement and team collaboration. Industry leaders are turning to RTCWeb.in for a real-time solution providing security, compliance, and high customer support. We can add real-time communication capabilities to your application and help you attain business agility in the entire financial workflow.